The solution allows you to lock posts in the Activity stream on behalf of the administrator.
Is there important news that all employees must read? Don't want it to get lost in the mass of information messages? Now you can lock the post in the Activity Stream, giving your message close attention!

To fix a post in the Activity Stream, you need the rights of the portal administrator.
After installing the solution, a "Lock" button will appear under each post of the Activity Stream.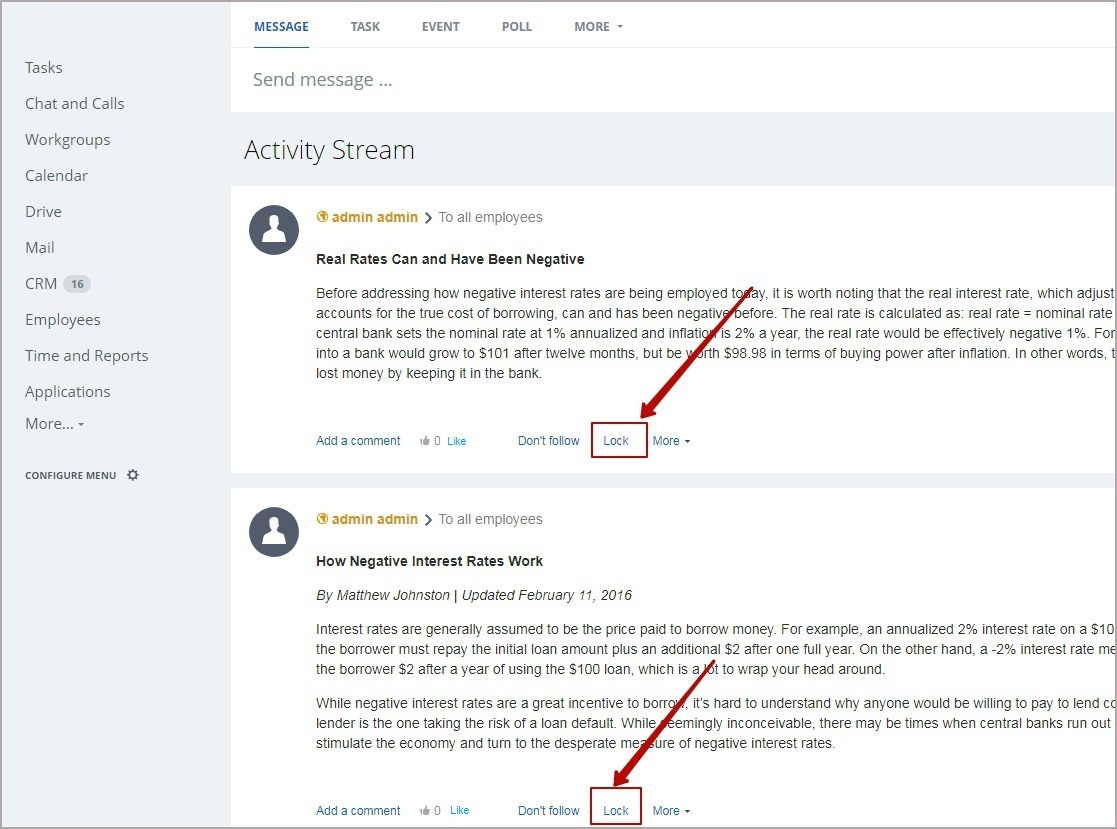 Clicking this button will lock the post in the first place in the Activity Stream, and below it will appear the "Unlock" button.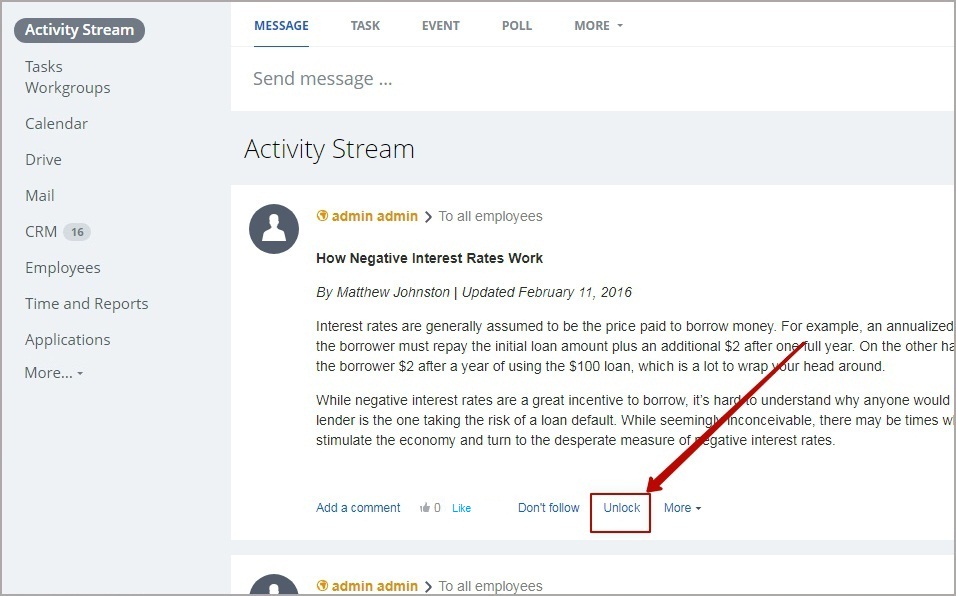 Accordingly, the "Unlock" button removes a special status from the post, and it becomes in chronological order in the Activity Stream.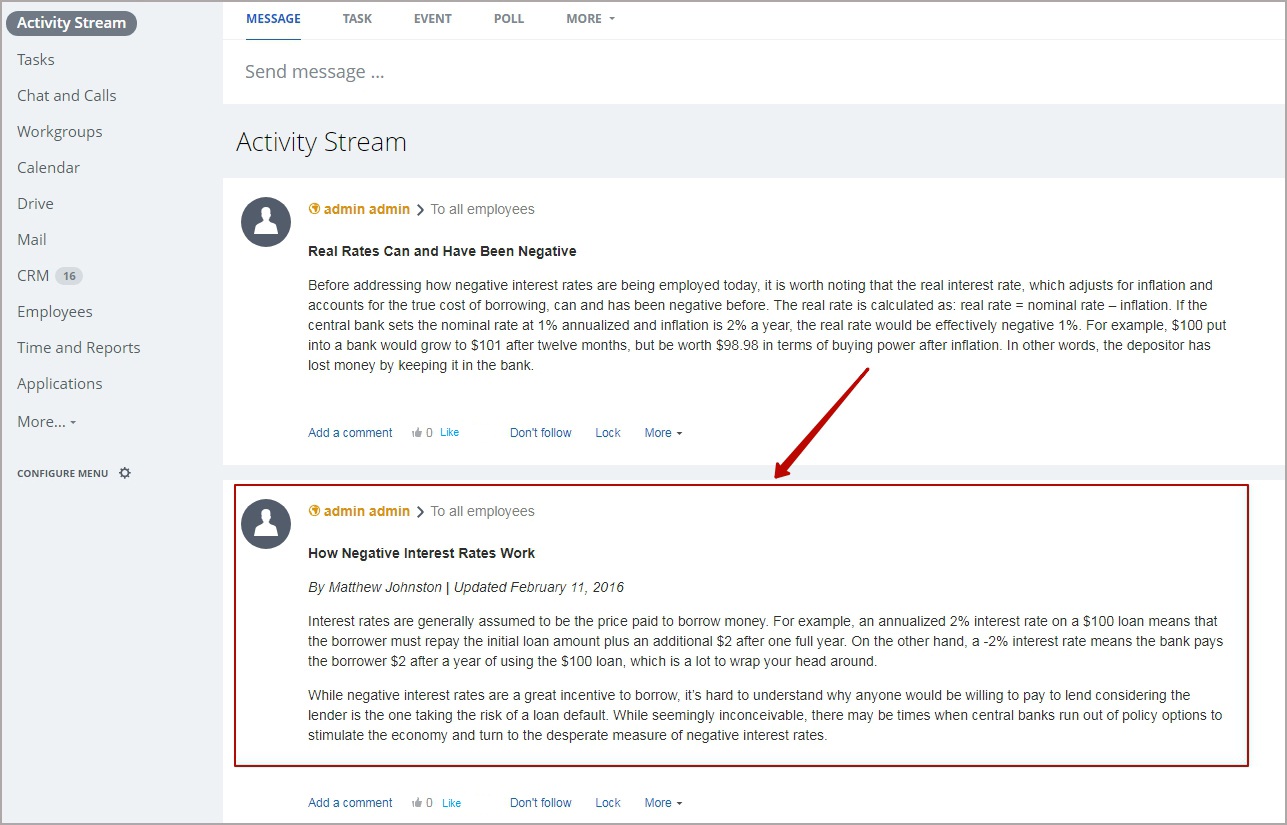 In the module settings, you can specify the number of days to which the post will be locked, if it was not manually unlocked. To do this, go to the administrative part of the portal - Settings - System settings - Module settings - Locking posts in the Activity Stream and set the option "Time of locking posts (in days, 0 - no restrictions)" in days. If you specify "0", then there will not be any time constraints.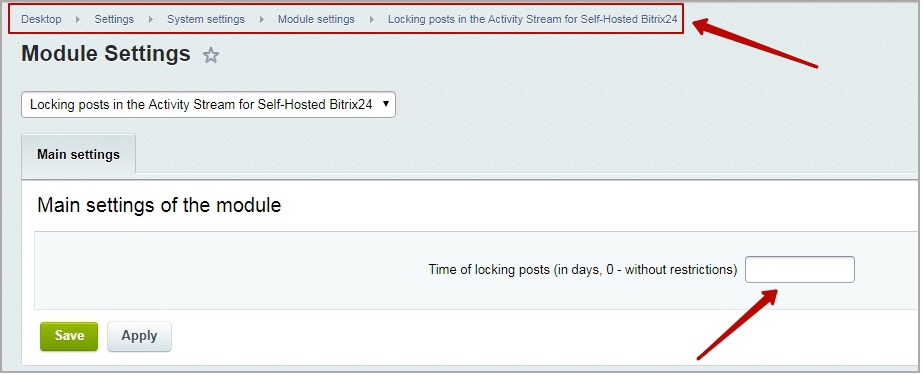 Installation.
1. Download the solution on the Marketplace, specify the path to install.
2. In the administrative part of Bitrix, click Install Updates. In the next window, under the license agreement, tick two boxes and click Apply.
3. Then click Install.
4. After installation, the module doesn't require any additional settings.