The module allows to create tasks from tickets to technical support.
What is the most convenient way to track the execution of tickets to technical support on a corporate portal? Of course, immediately create tasks from it! This feature is provided by our module «Creating tasks from tickets». When creating a new ticket, you can click the button "Create task" to immediately set the task and solve the problem.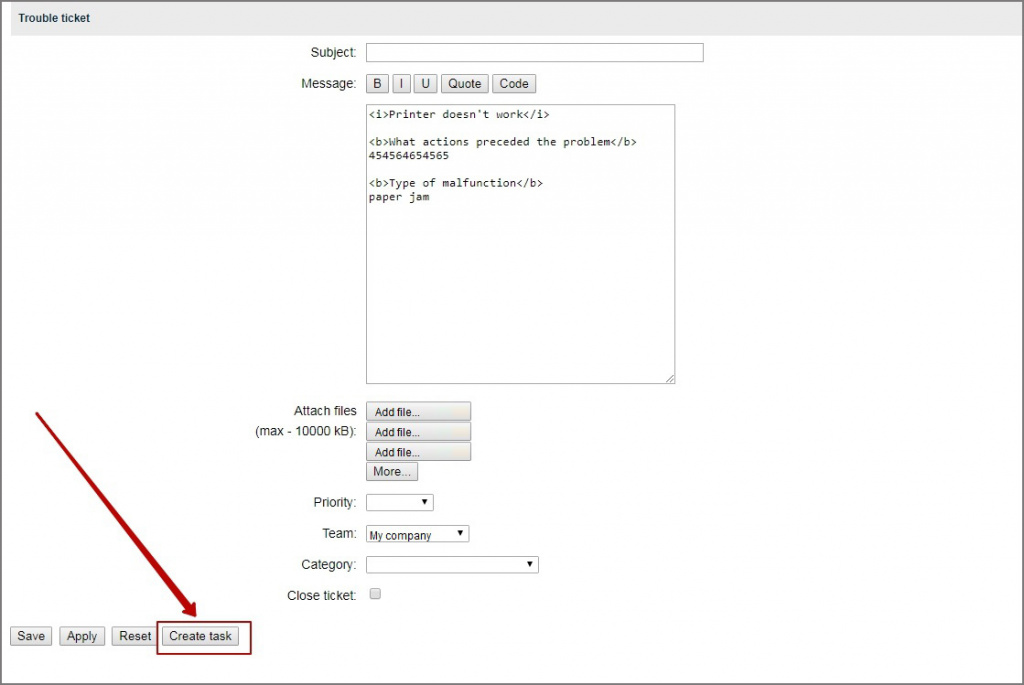 The task can be created by the user, which is included to the project group in the component settings. As responsible for the task will assigned the head of the department selected in the settings of the component (the "Team" field), and all his subordinates become co-executors.
When you click on the "Create task" button on the page of the ticket, the task creation page will be opened, where you can make additional changes to the task. The task description is copied from the ticket, and a link to the ticked is also attached. Attached files will be attached to the task.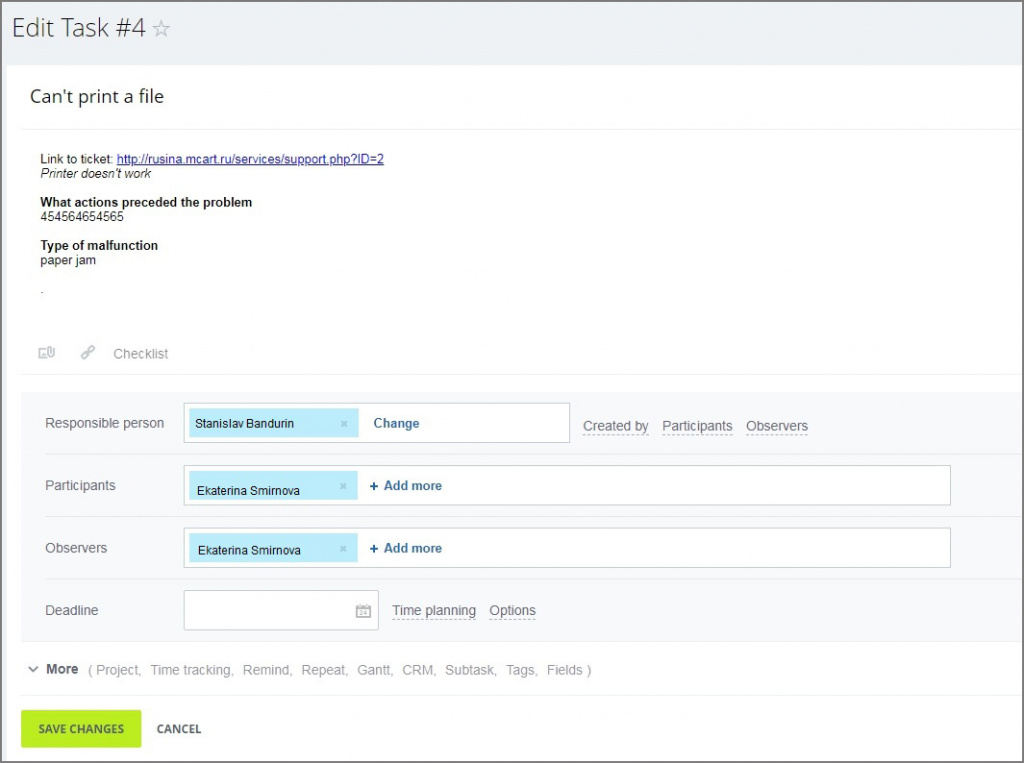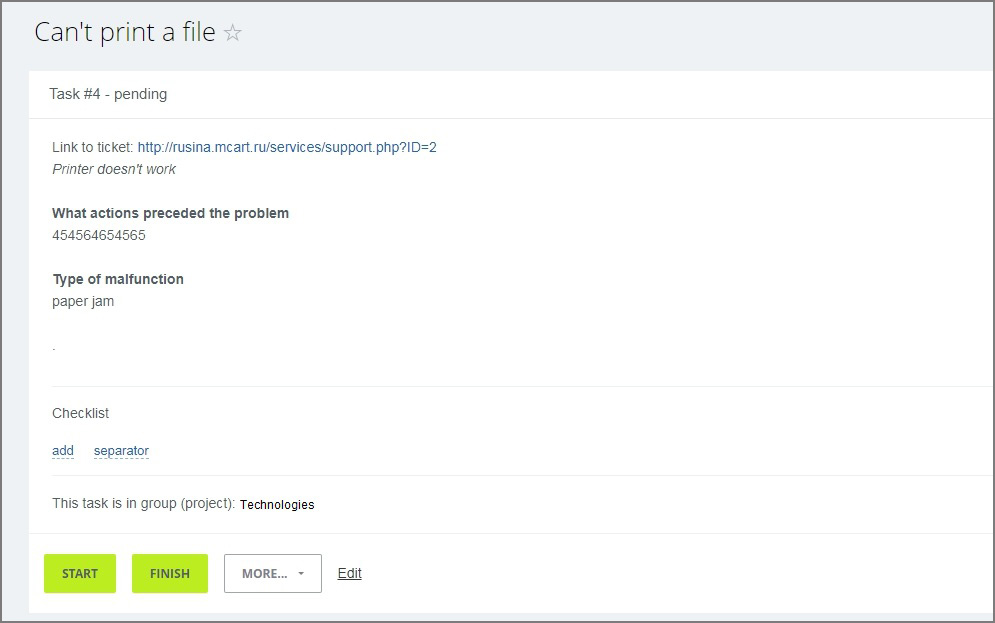 It is worth noting that according to the standard all tickets can be seen only by users from the user group "Technical Support".

The link is copied to the clipboard
https://www.mcartgroup.com/blogs/creating-tasks-from-tickets-for-self-hosted-bitrix24/