The module inserts a summary table in the task card with the planned, actual, execution time and its difference.
The most obvious way to estimate the time for a task is to look it in the task card itself.
When the actual execution time is less than the planned one, the cell with the difference in the task card is colored in green.

If the execution time has exceeded the selected limit, the cell will be colored in red.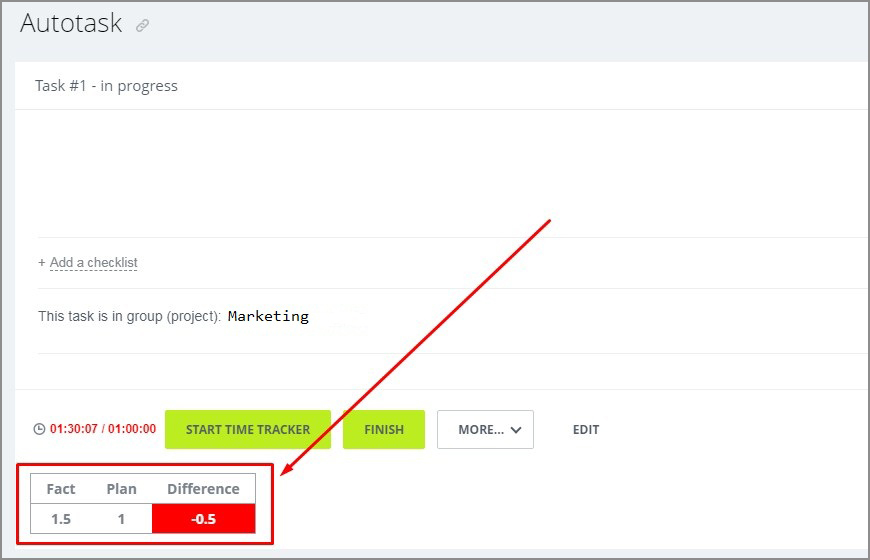 The bottom row of the table shows the total time spent on the general task and its subtasks.
Attention! Time tracking table displays only in tasks, which are connected to any work group / project, and also in which the box «Time tracking» is ticked and time is set!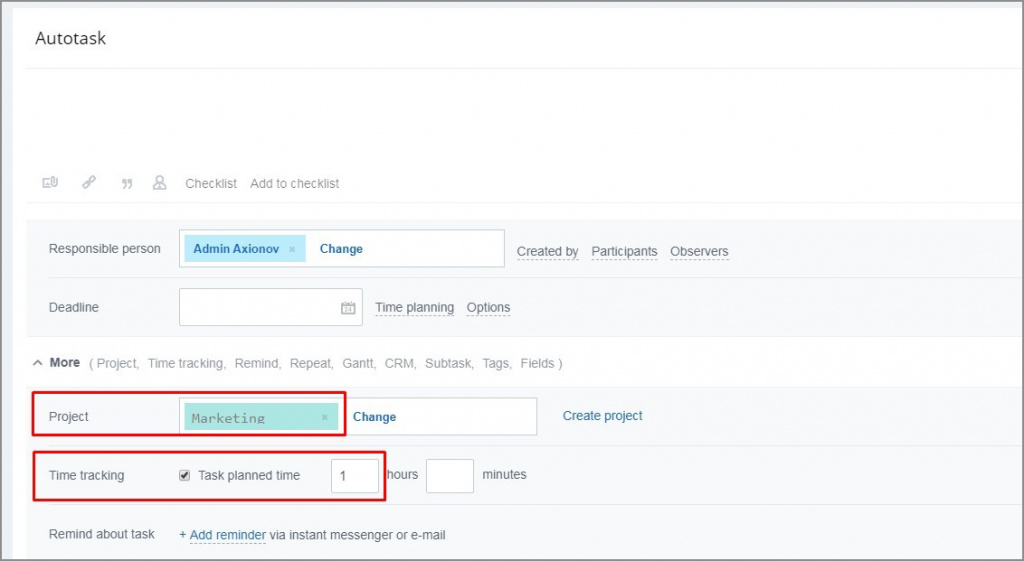 The link is copied to the clipboard
https://www.mcartgroup.com/blogs/time-controlling-for-self-hosted-bitrix24/